Gluphosaurs ( or Digluphosaurs ) are a species of Trux that can spit glue from their mouths. They have retractable frills, but they only feature in 4-5 episodes, so that's all we know about them.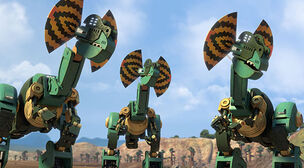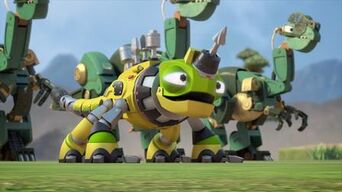 Social in a pack and aggressive to intruders, cautious around outsiders not their own and suspicious to other Dinotruxs. Until, Revvit fixed a fellow Gluphosaur named Stix and earning the trust of the pack.
Trivia/Notes:
Edit
Ad blocker interference detected!
Wikia is a free-to-use site that makes money from advertising. We have a modified experience for viewers using ad blockers

Wikia is not accessible if you've made further modifications. Remove the custom ad blocker rule(s) and the page will load as expected.